Sandrine Colson - Fine Arts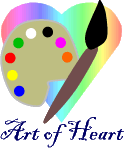 My mission as an artist is "Valuing The Uniqueness In Each Of Us."
I have always imagined myself as a teller of stories except that images, landscapes, colors, flowers, mixed media, sculptures, paintings, and other ways of expressing myself as an artist are the ways I tell stories, using colors, materials and textures. I am a painter of stories. All my pieces have a story to tell, some for the viewer to find on their own, some more guided through my brush or the theme of the piece.

To see more about my pieces, click on the "Fine Art Galleries" tab.

I welcome inquiries regarding exhibitions, representation, art acquisition, custom commissions, and teaching.
For more information click here.
​
SUBSCRIBE TO MY MAILING LIST TO LEARN MORE ABOUT MY SHOWS & NEW PIECES.