Sandrine Colson - Fine Arts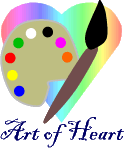 EVENTS
​
UPCOMING EVENT(S)
"Friends Zoned", July 15 - August 21, 2021, Atlantic Works Gallery, 80 Border Street, Boston, MA.

A group show of work by Gallery members and our friends, featuring The Dead Mask Project, an international collection of photographs curated by member X Bonnie Woods.

Opening Reception: Thursday, July 15, from 6-9 pm.

Closing Reception: Thursday, August 19, from 6-9 pm.

Gallery Hours: Fridays and Saturdays 2-6pm

For information or private appointment contact 857-302-8363 during gallery hours.
Events are listed on my facebook page at https://www.facebook.com/pg/SandrineFineArtsAndJewelry/events/
​
If you would like to setup a private or pop up event/demo/class,
please contact me.
GALLERIES & BOUTIQUES
I am pleased to have my art work represented by the following fine art galleries or boutiques.
Please contact me for more information on how to offer my art in your own facility.