Sandrine Colson - Fine Arts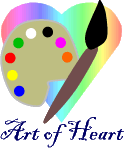 UPCOMING EVENT(S)
​
July 2, 2022 @ 12-5 pm - Western Avenue Open Studios, 122 Western Avenue, Lowell, MA. My studio is on the 5th floor, C/D Mill building, Studio # 579. https://westernavenuestudios.com/event/june-open-studios-22/

June 15 - July 31, 2022 - "Summer Small Works online exhibition - NAWA (National Association of Women Artists)". See the event at https://thenawa.org/product-category/summer-small-works-2022/

July 21 - August 20, 2022 - "Still Friends", an exhibit by Atlantic Works Gallery Members and Friends, Atlantic Works Gallery, 80 Border Street, Boston, MA 02128. Opening reception on July 21st @ 6-9 pm. Closing reception on August 18th @ 6-9 pm. See the event at https://www.facebook.com/SandrineFineArtsAndJewelry/events/
Events are listed on my facebook page at https://www.facebook.com/pg/SandrineFineArtsAndJewelry/events/
​
If you would like to setup a private or pop up event/demo/class,
please contact me.
"Still Friends", an exhibit by Atlantic Works Gallery Members and Friends
GALLERIES & BOUTIQUES
I am pleased to have my art work represented by the following fine art galleries or boutiques.
Please contact me for more information on how to offer my art in your own facility.