Sandrine Colson - Fine Arts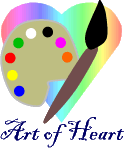 To see more about my pieces, click on the corresponding gallery below.
Black & White Series - COMING SOON!
Using black and white and the nuanced shades in between, Jean and Sandrine will be presenting their artistic interpretation of the various meanings of black and white, either it's just the high contrast between the colors as opposites, the way one identify the world, or the effects of black and white thinking.
Environmental Effects Series
Sandrine Colson is looking at "environmental effects" as being the changes happening in our earth due to human influences. Her pieces are a mixed of flowing colors with textural effects using different acrylic pouring and mixed media techniques showing to us how nature (air, water, earth and fire) evolves as humans continues doing their thing affecting their surrounding and the seasons in detrimental ways from the microscopic to the macroscopic.
Paris Stories
Paris Stories describes a series of unique and original pieces of mixed media work where each story - each piece - represents an unique series of events, memories, words, and accounts of imaginary or real people, past events or emotional journeys related to Paris. Each invites the viewer to let his or her imagination decides where the story goes, somewhat guided by the composition I created based upon my own journey in Paris. This journey is just beginning.
Discovery & Discernment
This exhibit explores how our ancestry and heritage shape us and the connections that the past and the present create within us. The confluence of the visible and invisible forces, the communal nature that we all share with the past and with one another; the seen and unseen history that influences our personal experience. No one gets in or out of time without resilience, trauma or gifts.
The Freedom of Imagination
A Mixed Media Series where imagination is let free to explore colors, textures, shapes, techniques, media to compose unique one-of-a-kind pieces.
The Emotional World
Journey through the emotional world by the mean of abstraction.
The Unkown
Enamel Paintings - These paintings are mainly made with enamel paint but may also include acrylics or inks. When the universe takes over, where do we go but to the ... unkown.
Landscapes
Journey through the country side.
Portraits, Life & Nature
Still Life, Flowers and Portraits.