Sandrine Colson - Fine Arts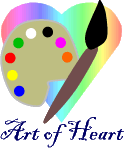 "BLACK & WHITE" ARTIST STATEMENT
​
I am a versatile artist working in acrylic and mixed media compositions. The compositions are abstract, referencing natural forms and movement, filled with bright paint swirls, playful paper cut-outs, and three-dimensional objects, resulting in richly textured abstract canvases with intricate layering. My work is a continuing experimentation with form, color, and medium. It is a snap-shot representation of stories that unveil under my brush, or through various mixed-media, letting innovation and creativity materialize on the canvas, leaving the viewer to his or her imagination to finish the story I started, making imagination visible. I am a painter of stories and an explorer.
"Art is the expression of one's inner self. It represents what is, has been, will be, or is worth arguing or representing. It's an ever evolving story of imagination." Sandrine

Black and white thinking reduces the world to binary choices. Black and White thinking, sometimes referred to as dichotomous thinking, is the practice of thinking in terms of "this" or "that." It often consists of describing an issue in narrow ways, such as "good" and "bad," "hot" and "cold," or "day" and "night." Black and white thinking is a thought pattern that makes people think in absolutes. It is the tendency to see things in extremes. Things are either all bad or all good. This type of thinking can affect your relationships, career, and even your health. Extreme thoughts often lead to highs followed by lows. Black and white thinking can also lead to depression because it can be very negative and because the limited perspective it creates can leave you feeling trapped and powerless in life. My pieces address these various aspects. A more detailed description is provided in the exhibit information binder.
Show dates: February 1-26, 2023.
LOADING DOCK GALLERY, 122 Western Avenue, Lowell, MA.
Click above on the sound icon for the musical background