Sandrine Colson - Fine Arts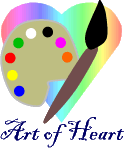 OVERCOMING CHALLENGE WITH COLOR
"OVERCOMING CHALLENGE WITH COLOR" ARTIST STATEMENT
​
I am a versatile artist working in acrylic and mixed media compositions. The compositions are abstract, referencing natural forms and movement, filled with bright paint swirls, playful paper cut-outs, and three-dimensional objects, resulting in richly textured abstract canvases with intricate layering. My work is a continuing experimentation with form, color, and medium. It is a snap-shot representation of stories that unveil under my brush, or through various mixed-media, letting innovation and creativity materialize on the canvas, leaving the viewer to his or her imagination to finish the story I started, making imagination visible. I am a painter of stories and an explorer.
"Art is the expression of one's inner self. It represents what is, has been, will be, or is worth arguing or representing. It's an ever evolving story of imagination." Sandrine
We all have challenges to overcome. From getting to work to bringing food on the table to dealing with health or mental health issues. Artists often use their art as an outlet for their own challenges and a means of expressing not only their own soul but the human soul. In this exhibit, Kristen and Sandrine use colors and various artistic techniques to express their inner demons as well as hopes. They will let these fly away on the canvas or other supports to liberate their souls and attempt to create their own world of happiness.
Show dates: April 8 -28, 2023.
ATLANTIC WORKS GALLERY, 80 Border Street, East Boston, MA.
Click above on the sound icon for the musical background